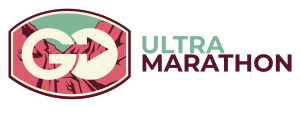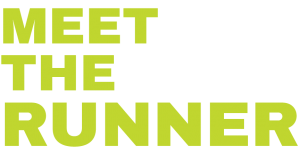 Anahi León Morales
Mar 4, 2001, 20 yro
Anahi is a gifted young lady who has overcome many challenging circumstances and still has many obstacles to overcome. Her family lives in Colonia Ladrillera, isolated and to the north of Chihuahua City. The Tarahumaras in Colonia Ladrillera make bricks; hand mixing the natural clay, hand setting the molds, and drying them in the sun before being fired with scrap hardwood, oftentimes from trash pallets. Anahi's family makes a meager income from raising and selling goats.
Her family is unstable. In fact, Anahi and her younger brother Yahir first began attending LightShine in after having moved out of her house because of verbal abuse, drunkenness, and general strife with their father. A family member who lived near Colonia Tarahumara took them in. While there, Anahi and Yahir began attending El Alfarero in Colonia Tarahumara and then LightShine. Eventually, after moving back to Colonia Ladrillera, they began attending the LightShine program there. Their life has been plagued with instability, bouncing in and out of where their family was staying in the Ladrillera, and their father oftentimes leaving the house for months at a time. This insecurity developed a very strong maternal care in Anahi towards Yahir that at times hinders the development of both Yahir and Anahi.
Anahi is naturally outgoing and seemingly confident, unique amongst Tarahumara young ladies. After being a part of LightShine in the Ladrillera for a relatively short period of time she joined the Joshua Program a few years ago. Shortly thereafter, she graduated High School and utilized a Joshua Program scholarship to go to university for psychology.
Like all Tarahumaras who've participated in the Joshua Program, her schooling was very inadequate, and she did not have the skills to succeed in college. After struggling in the very sub-par public university, she learned hard lessons, and is now experiencing success in a private university studying teaching.
Although it's been hard, Anahi is little-by-little overcoming her challenging background. The self-defense mechanisms that she's constructed are being slowly overcome by the love of Christ through the patient discipleship of the LightShine staff. We are so excited for Anahi to continue growing, knowing that she will one day be an amazing mentor to other Tarahumara young ladies.
Anahi and her brother Yahir have both inherited the Tarahumara gene for long-distance running. It is one of the few (or only) positive activities in which they can participate with their father, as he coaches them in running. When they run, there is no more poverty, or shame, or insecurity – only the joy of running and the pride of knowing they are amongst the best in the world. We believe Anahi's race has only begun. We believe that she is going to run with joy the race that is set before her, and that she is going to finish well. We believe that God is going to be glorified through Anahi for all eternity.
Anahi is running not to escape her past, but rather to create a better future for both her and her people. She believes in God's transformative power expressed through LightShine, El Alfarero, and Tarahumara Maranatha. Please consider coming behind Anahi and helping her to raise funds on behalf of the Go! Ultramarathon for a better Tarahumara future.