Have you ever wondered if your sponsorship really mattered? Does your relationship with your sponsor child really make a difference? How are you impacting your sponsor child's life….
Building a relationship is hard work, even harder when you must do it through writing letters and language barriers.
Take a moment to read this beautiful story and allow it to inspire you! Keep writing those letters and praying for your sponsor child. You may not get to see the fruit of your prayers with your own eyes, but we can be confident that God is hearing and answering our prayers according to His timing and will! It matters!
Bonnie has been a faithful sponsor in Colonia LightShine for 11 years. She has had a few sponsor children over the years, but one that grew into a lasting relationship. Bonnie tells her story like this:
I came to Chihuahua in 2010 with my church on a mission trip to serve in the ministry of LightShine. I had begun sponsoring a child, Tania, and was looking forward to meeting her in person. It was a wonderful experience and I enjoyed getting to know a little more about Tania's life and the world she lived in. During that same visit to LightShine, I met a young man, Emanuel, in middle school, who would capture my heart for years to come. Through an interpreter I told him that I would be praying for him and keeping an eye on him and that I would see him on my next visit. He took a braided cotton bracelet off his wrist and put it on mine. Somehow, God linked our hearts that day eleven years ago.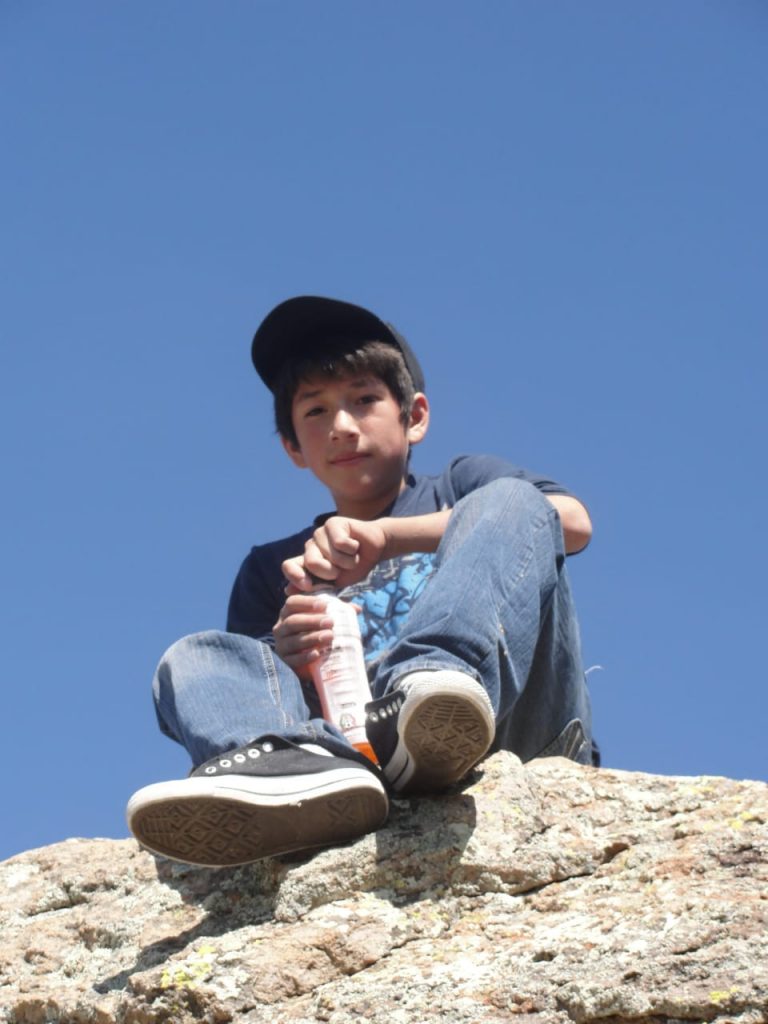 Each year, sometimes twice, I would visit LightShine to help with projects, share in outreaches and spend time with my sponsor child. I always looked forward to seeing Emanuel. On one occasion, I was convinced I would not be able to see him because he was taking care of his sick father, but Pastor Rogelio, made a special effort and went to his house to bring him to the LightShine program so we could visit awhile. We were always so glad to see each other even though communication was limited because of the language barrier.
At one point he was my sponsor child, but he had to drop out of LightShine because he attended classes for high school during the LightShine program in the afternoon. As he grew older, I would see him at church or in the colonia. Once he gave me a framed photo taken of us from an earlier visit. We would communicate through social media, so he always knew when I would be coming to Chihuahua.
The last visit I was there we were doing a street ministry and suddenly, Pastor Rogelio shouted, "Abuelita, mira!" (grandma, look!) Emmanuel was coming down the street on his motorcycle. God had orchestrated our places so we could meet up once again!
Recently he sent me this message through social media: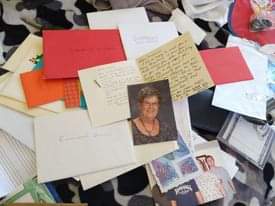 "Hello Abuelita Bonita, today I was cleaning my room and I found a photo of you and a letter you had written me among the things that I have saved through the years. The Bible that you gave me has served me a lot. I hope to see you again soon so you can sign it with your name. I love you very much, thank you for being part of my life and teaching me the correct path. May God bless you and multiply everything you have done and continue to do."
It is amazing what God will do when we allow Him to bring forth what He has planned for us. I feel so blessed!