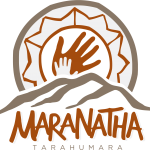 Tarahumara Training and Discipleship Center
Why it is critical to advance God's Kingdom, and How it is accomplished.
The Tarahumara Training and Discipleship Center is God's answer to more than ten years of prayer. It will be heavily utilized seven days a week as it's critical to the mission of Tarahumara Maranatha, El Alfarero in Colonia Tarahumara, and LightShine in Colonia Tarahumara!
Our borrowed facilities in Colonia Tarahumara are very inadequate. The carpentry shop that the colonia has lent to us for many years for the Tarahumara church "El Alfarero Colonia Tarahumara" is no longer large enough. We are currently meeting in the community building that's borrowed to us on Sundays, but in summer the temperature in the church is usually over 900. Church activities after dark are dangerous, as church members have been assaulted by the dealers who sell their drugs just outside the church walls. In LightShine, some children in the colonia are not allowed to participate because of the insecurity and violence surrounding the current facilities.
We had become desperate for a solution for Colonia Tarahumara. After much praying, searching, and exploring every possible option over many years, we still had no idea how God was going to provide land or a building near Colonia Tarahumara. However, God was taking us through a very long process of learning to trust in Him and His provision, even if it meant meeting in the streets.




While these challenges were happening in Colonia Tarahumara, God also began to reveal that a mature foundation had been laid through LightShine, and it was time to begin looking to the larger Tarahumara nation.
There are solid LightShine programs in Colonia Tarahumara, Colonia Soledad, Colonia Ladrillera, and Colonia Nogales, and there are solid Tarahumara El Alfarero churches and house churches in Colonia Tarahumara and Colonia Soledad, with growth also beginning to happen in Colonia Nogales and Colonia Ladrillera. In all of those places, through El Alfarero and LightShine, God is producing Tarahumaras both young and old that are radical for Jesus, spiritually mature, and passionate to reach their own people. God revealed that it was time for Tarahumaras to begin fulfilling the third and last step of the original LightShine vision statement: "… adults who are radical Christians that take the love of Christ to their own nation." Tarahumara Maranatha was born – an alliance between El Alfarero and LightShine to see the entire Tarahumara Nation reached for Christ.
But Tarahumara Maranatha can't be realized without central facilities. We will continuously launch teams into the Sierra Madre Mountains to develop relationships with existing Christian Tarahumara leaders.
We will frequently visit those Christian leaders and Co-Laborers, and also bring them back to Chihuahua City as needs arise, and to participate in an annual Tarahumara Maranatha conference. The conference will be a time of worship, celebration, study, and sharing updates and needs within each ministry. In the alliance formed through those relationships we will work to discover unreached Tarahumara geographic pockets as well as areas of need within existing works, and utilize the alliance to help meet those needs. The scattered Christian leaders throughout the Tarahumara Nation, including in the Sierra Madre Mountains, need a central rallying point, a place that they consider their home away from home! The existing Tarahumara Body of Christ and those already called to Tarahumaras can be mobilized, trained, and utilized to reach the entire Tarahumara Nation through the power of the Holy Spirit. Each church and ministry in the alliance will remain separate and distinct, and will retain their doctrinal differences, and yet we can still come together for the purpose of seeing the Great Commission fulfilled within the Tarahumara Nation.
At the exact right time, after God had taught us to trust more fully in Him through the extreme challenges in Colonia Tarahumara, and after He had revealed the vision for Tarahumara Maranatha, He also provided the perfect piece of land to the needs for all three of the ministries; LightShine and El Alfarero in Colonia Tarahumara, and Tarahumara Maranatha.
The Mexican Government provided a long-term land lease, cost-free, that will automatically be renewed as long as we continue to serve the indigenous Tarahumara nation, which is our exact passion. The property is adjacent to both Colonia Tarahumara and to a park that the families in Colonia Tarahumara use. It's not huge, but with very intentional building design and by utilizing every square foot of the property, it will meet the needs. Our God is an awesome God who meets all of our needs beyond expectation in infinite wisdom!
The Tarahumara Training and Discipleship Center is two stories and roughly triangular, as the walls will extend completely to the borders of the property provided for us. The ground floor contains the sanctuary which seats 170 people. This is more than adequate for El Alfarero Colonia Tarahumara. But when all of the united El Alfarero churches from each of the colonias meet together it will be filled.
During the Tarahumara Maranatha conference the sanctuary will eventually, Lord willing, be filled and overflowing. For this reason, the back walls of the sanctuary are garage doors that open to permit additional seating in the lobby.

The Lobby also doubles as the cafeteria for LightShine. It will have tables sufficient to seat at least 80 people, which is sufficient for LightShine in Colonia Tarahumara. The meal is a very integral part of LightShine. During the meal manners are reinforced, children learn how to serve and become leaders, and they learn what it is to sit down and eat together while conversations are guided to be uplifting and allow for discipleship. Adjacent to the lobby and the sanctuary is the kitchen. Food is foundational to nearly every gathering in Mexico, so the kitchen will be used constantly. In LightShine, the kitchen ministry is a key stepping-stone to help integrate the children's mothers and families, as they cook the healthy meal and participate in Bible study.
Upstairs are eight classrooms. LightShine will have its own classrooms, and El Alfarero will also have Sunday School classrooms. All of the children will be overjoyed to have well-built, safe rooms that are a great learning environment! During the Tarahumara Maranatha conference, the rooms can double for breakout sessions, and there is additional seating in the balcony which overlooks the two-story sanctuary.

We serve an amazing God who has already provided the perfect piece of land, and is providing the perfect Tarahumara Training and Discipleship Center. It is a great use of Kingdom resources as it will be heavily utilized seven days a week. It's critical to Tarahumara Maranatha, and it's a great leap forward for LightShine and El Alfarero in Colonia Tarahumara. We can't wait to see how God advances the Great Commission and His Kingdom through the Tarahumara Training and Discipleship Center!