A New Church for the Tarahumara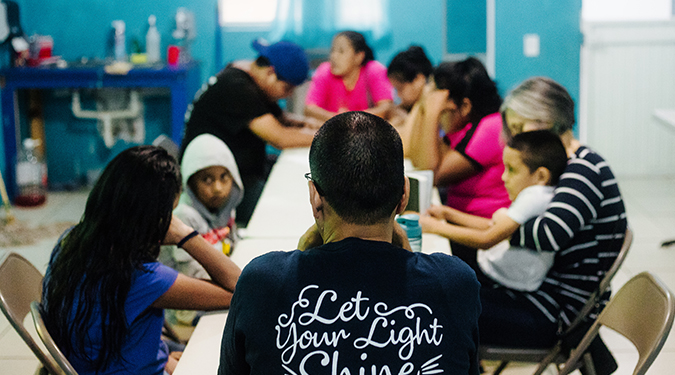 2019 has ben a year of change and growth for Colonia LightShine. God has challenged us to take steps of faith, to trust His calling, to rest in him, to actively know He is in control.
As we reach out to the Tarahumara in the city, we often do it with the Christian approach that we have learned in our different church-backgrounds or our church-cultures. Without noticing, we expect the Tarahumara Church to grow and look similar to our own respective churches, not taking into account that the Tarahumara culture is inherently different.   Often marginalized, cast out or discriminated, the Tarahumara community has reinforced their reserved behavior, not really appreciating large crowds, or mid sized groups of people, until their trust has been earned. In a culture where deep personal relationships are hard to come by, and are yet cherished, an ordinary church format simply did not work.
After months spent in prayer, and battling with the thought of making church different than we are used to, God's voice was clear as He asked us to move forward and make a change. The church was hurting, especially in Colonia Soledad, and it was time for healing to take place. God led us to change the Church format to a hybrid between home-church and regular church. A home-church setting would allow for the reserved Tarahumara to be in a comfortable environment, while the regular church style would help grow, unite, and strengthen the community. All there was missing was the leaders who would take point and reach out to each home-church. Little did we know, God had been raising pastor-hearted leaders within Colonia LightShine already!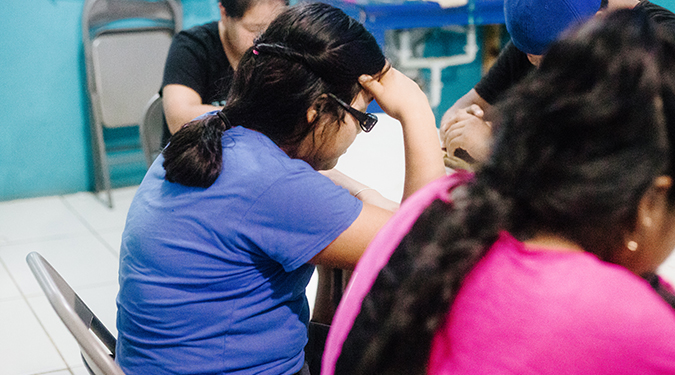 Sammy and Felipe, the two youngsters who had just returned from Bible College, thus concluding their passage through LightShine's Joshua Program, were eager to serve and ready to lead. Luis had been a teacher and a volunteer at LightShine for a while, and was ready to step up as the Director of Colonia Soledad and also as a leader of one of the home-church groups. Pastor Rogelio, pastor of El Alfarero, had been praying for a revival, and God stirred his heart to step up and oversee the home-church groups.
Our Church Experiment began working in august. Home-Church groups gather during the week, then get together in the larger format at El Alfarero on weekends. We have seen so much growth, love, and healing these last few months. The church is alive and thriving, new believers are coming to know Jesus, and the gospel is being spread. This is, if I may say so, a revival; and at LightShine we know the best is yet to come!