Operational Update
We are very thankful to God for what he is doing in LightShine, we are excited for the growth that
is to come this year.
This year, the operations area is focusing on these main goals:
Giving hope to the kids and creating opportunities that reinforce the fact that they are so
loved and valued before God's eyes and that He has a great purpose for each one of
them.
Filling the available spots that we have in each class from the Colonias so we can share the
gospel and reach out more kids and families. We also are trying to encourage them to be
more consistent in attending the program every day.
Teaching them limits, rewards and consequences, as they don´t have that at home, or at
least in a healthy way. We want them to know how to behave in a Godly way, be
responsible and committed to LightShine and to their homework or tasks.
Building a stronger relationship with the Governors and Tarahumara leaders from the
Colonias, so that could be an open door for outreach events, evangelism, discipleship and
supporting the Colonia in general ways.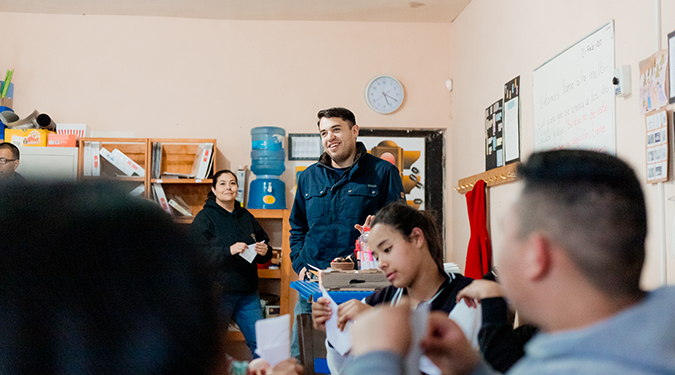 I have seen a lot of spiritual growth in our staff, as they are becoming more passionate about
reaching the Tarahumara nation and doing things with excellence.
Thing we are excited about:
The beginning of the construction of the new building in Colonia Tarahumara.
Moving forward in the following months to start a new House church in Colonia Ladrillera.
 The great fruit God is bringing in the Church in Colonia Soledad and the House Church in
Colonia Nogales.
Building a relationship with the Tarahumara Sur Governor, because we are looking for the
start of a new LightShine Program in that Colonia.
That Colonia Nogales is getting more structure and God willing someday we will be able to
have more Staff, classes and facilities there.